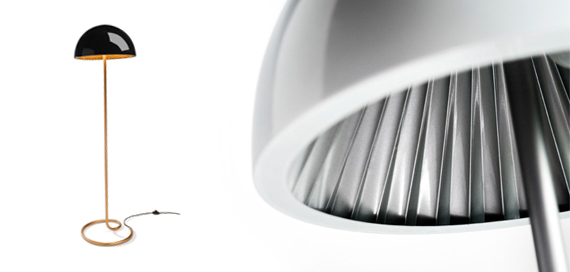 2008-08 The latest design from WIS, the Umbrella Lamp, was successfully launched by GROK at the Frankfurt Fair "Light+Building", the 6 to 11 April 2008.

A lightening inspired by an umbrella on a sunny day where the sun shines through the fabric and creates a soft ray of light. Available in black/brass, or white/silver. The pendant lamp comes in two different sizes, where the biggest one is 1 meter in diameter. Also available as a table and a floor lamp.

Interested in purchasing the Umbrella Lamp? Please visit www.houseoflights.se.


More about Umbrella.